M-Boogie Proudly Presents........................
Welcome to Down For Youngstown....
A Premiere Choice for Youngstown Fans.
I hope you guys have fun cruising through the site and checking out the pics. This site is run completely by a YT fan and you're not going to find all of the same stuff that's on so many other fansites.....you know, bios, stats, etc. This site is about pics and experiences. It's a place to show the world what beautiful and talented people
Sammy, DC and Dallas really are. Also, check out my exclusive interviews with the guys. There's some good stuff in those interviews! It's guaranteed entertainment! It's a chance to show everyone why we, as fans, love our YT men so much! So have fun!! And please sign the Down For Youngstown Guestbook by clicking the Contact Page!!
Now This is Devotion!!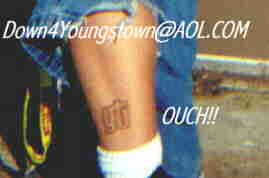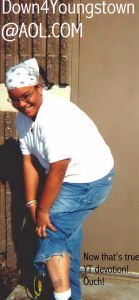 Please Do not take any of the photos on this site without permission of the owner. The interviews are copyrighted by Boogie Down Productions AND Contra Costa Newspaper, so I suggest you don't try taking the interview for your own.
Thank You to www.youngstownfan.com for the studio photos.